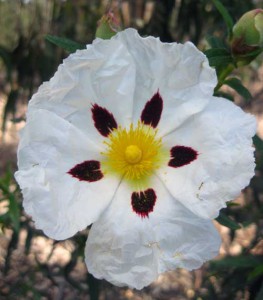 We have listed some commonly asked questions about our retreat below – if you can't see your query here, please contact us.
What will the daily schedule be?
Here is an example of a previous daily schedule for the week, which is created by the Tutor according to your requirements :
08:00 rise and shine
08:30 morning yoga session
10:00 breakfast
11:00 free time
13:00 lunch
14:00 free time
16:00 time for a cup of tea
16:30 free time
18:00 evening yoga session
20:00 dinner
Do you have WiFi (wireless network) available at the Centre?
Yes, we have free WiFi available, but please note that the speed is limited due to the rural location.
Will I have the opportunity to purchase some local products?
At the centre we have a small selection of local produce such as honey, olive oil, home made soaps and jewellery for purchase. These should be paid for in cash. There is also a shop in Tomar selling various local artisan craft work.
What do I need to consider regarding any health issues?
In Cernache do Bonjardim, which is 10 minutes from the Centre, there is a small healthcare centre, where you have excess to 'accident & emergency type' treatments if ever required. It has a pharmacy, where you can buy over the counter medications. There is also a hospital in Tomar, which is around 40 minutes away.
The European Health Insurance Card or EHIC (formerly the E111 form) allows you to access healthcare services in Portugal. The card is free of charge from the official NHS site. You can find a link for the on-line application on the following page: https://ehicdirect.org.uk Please note that this card only entitles you to emergency and urgent treatments, additional adequate travel and health insurance should be taken out prior to your holiday.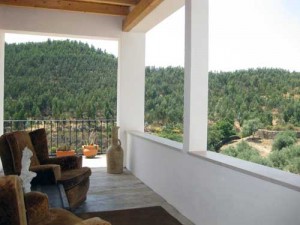 What do I need to bring with me for the yoga sessions?
For your yoga practice we suggest you bring some comfortable, soft, stretchy or loose clothing. We will provide the yoga mats and other equipment, but you are welcome to bring your own mat if preferred.
Do I need to bring warm clothes with me?
Even though we enjoy a hot climate, chilly evenings are still a possibility especially in spring and autumn. A warm jumper and long trousers will help with the temperature drop, including making the early morning yoga practice in the spring and autumn months more comfortable.
Which shoes do I need to bring with me?
Light shoes or sandals are fine for the short walk around our valley which is about 1mile / 1½km long; however, to enjoy the rest of the countryside and longer walks a good pair of walking shoes or boots is advisable (and a water bottle will be very handy too). Please bring comfortable indoor shoes/slippers for use upstairs in the living accommodation wood floors.
Do I have to bring my own towel?
We will supply you with a white bath towel, but please bring your own pool towel.
Do I need sun protection?
The courtyard has five large lime trees which provide shade throughout the day. The sun can be very strong, and shade is limited by the pool area. To protect yourself, please bring some tanning lotion, sunglasses and a hat.
Are there any mosquitos?
Yes. We provide mosquito nets over the beds but would advise you to bring some mosquito repellent for outdoor use in the evenings.
What is not included in the price I pay?
Flights/travel, transfers, insurance (travel, health etc). Also not included are additional therapies and external services such as boat hire etc.
Biological waste water system – what do I have to consider?
We have a biological waste water system. Please bring only the most natural soap and other cosmetic products you can find. Chemicals kill the beneficial bacteria in the septic tank and will stop it from working properly.
What is the typical weather like in Portugal?
Please use the following link to either see the daily temperatures recorded for the previous year or get an up to date weather forecast. Select the month option, month and year you wish to view: Weather in Brejo Fundeiro