Courtyard
The courtyard sits at the centre of the property and provides space to relax in the dappled shade of mature lime trees which flower May to June. The sweet intoxicating aroma will not only be enjoyed by you, but also attracts local honey bees. There are also other shrubs and trees, including Camellia and Bougainvillea, plus others that are becoming established. A water fountain adds to the peaceful atmosphere in the courtyard.
Barbecue area
The barbecue area can be used as an outdoor eating place during the daytime, and in the evening guests can enjoy getting to know each other around the warm glow of the fire.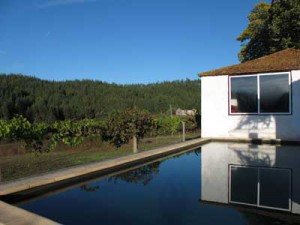 Swimming pool
The swimming pool measures 12 x 5 mtrs and is surrounded by an L-shaped tiled terrace plus a lawned area where guests can enjoy views of the hills and surrounding countryside. Our pool is filled with salt water and uses an electrolysis cell system to convert the salt into chlorine, which results in very low levels of both which are kinder to your hair, skin and eyes. The shower next to the pool enables bathers to have a rinse before and after they take a swim.
Fruit orchard
We are currently expanding the small orchard, which at present consists of orange, clementine, pear, cherry, plum, peach, fig,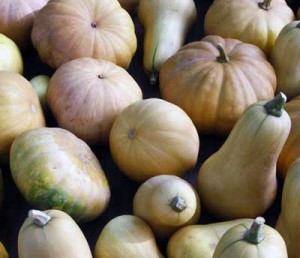 kiwi, hazelnut and apple trees. Fruit from a bramble covered fence is used to make delicious aromatic jam. We also make other organic jams with fruit from our trees which is available for you to try during your stay.
Vegetable garden
We grow seasonal organic vegetables for our personal use during the season and we regularly look at how we can expand the range as we learn and experiment with this wonderful new skill. The typical vegetables we grow include a selection of salad leaves, tomatoes, peppers, cucumbers, herbs, beetroot, pumpkin, potatoes, aubergine, onions, garlic, celery and runner beans.